Max King Cap, former firefighter and advertising copywriter, is an artist whose work in various media has been seen in numerous galleries and museums in the US and Europe. He is also an educator who has, in twenty years in academia, taught most recently at Pitzer College. After earning his MFA from the University of Chicago he taught in the architecture department of the Illinois Institute of Technology and was an artist-in-residence at the Kunst Akademie Karlsruhe in Germany. He received his doctorate from the University of Southern California.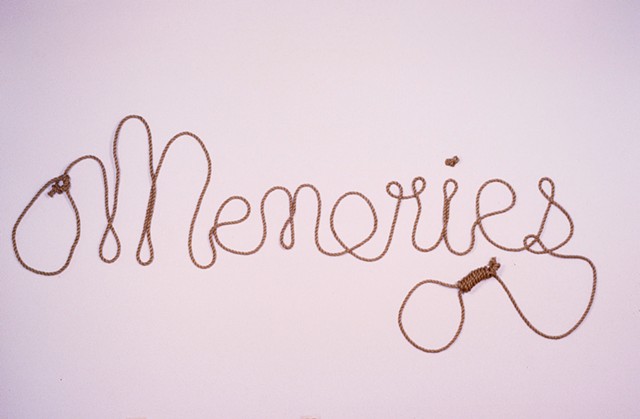 Memories © Max King Cap
Memories - A family portrait and history lesson that references the artist's family. His maternal grandfather, Earl, who was born in Wyoming and worked as a cowboy. His great uncle, James, was lynched in Georgia after being accused of cheating at cards. The lasso, on one end, alludes to the creation myth of the United States—taming the wild west—and the noose on the other end illustrates the racial oppression that built its wealth and privilege.
Used with permission of the artist.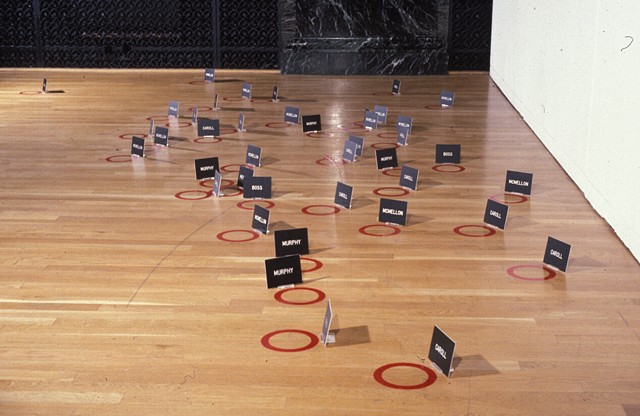 We Own The Night © Max King Cap
We Own The Night - This broadside quotes various words from the coached testimony of the four officers who murdered Amadou Diallo, a timeline of the shooting, and a quote from one of them immediately after the event. The phrase "We Own the Night" was the motto of the NYPD tactical squad, of which the four officers were members.
Used with permission of the artist.